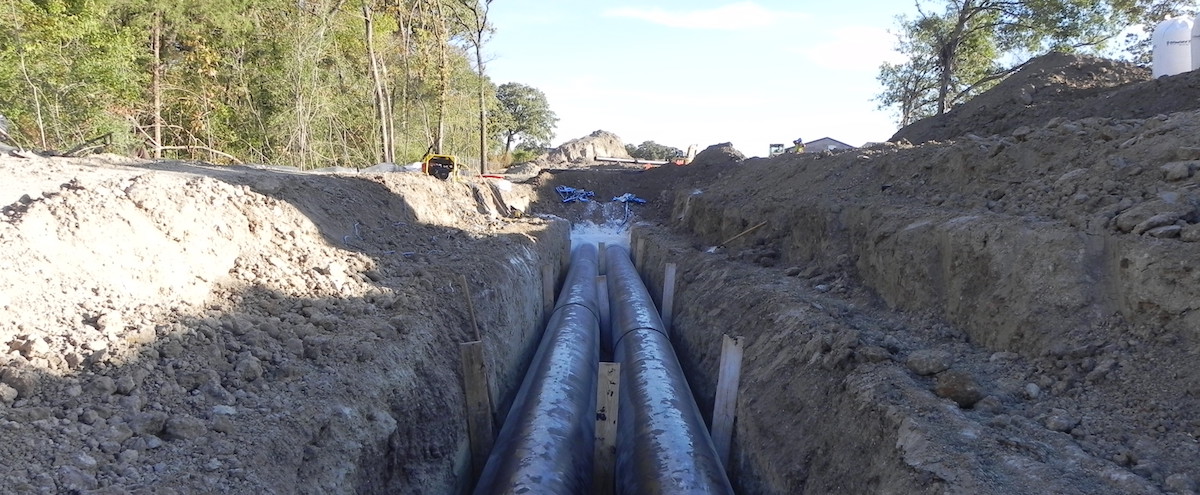 Underground chilled water piping systems are typically used to cool buildings. The expense to maintain the BTU's, or to chill the return lines are far higher than the cost to reheat return lines on a heated system. A stable and high thermally efficient envelope translates straight to the bottom line in terms of lower operational costs. It means less energy is required to maintain the chilled water distribution system as well as less demand on the cooling system; leading to less wear and tear and less maintenance.   
Gilsulate 500XR provides the substantial and invaluable cost savings of reduced energy demand throughout the lifetime of the system; whether the carrier pipe is steel, copper, ductile iron, HDPE or others. Gilsulate 500XR provides the superior insulating characteristics that preserves the critical and hard to maintain BTU's. 
The patented Gilsulate 500XR has been proven to be cost-efficient and effective for chilled water systems. Texas A&M determined that the ROI on their Gilsulate chilled water system will beat their expectations by 27%. Sam Houston State University discovered that the Gilsulate performance was far greater than they expected. Running the new chilled water system at low flow, the system saw a delivered temperature drop of less than 1/10th of a degree.