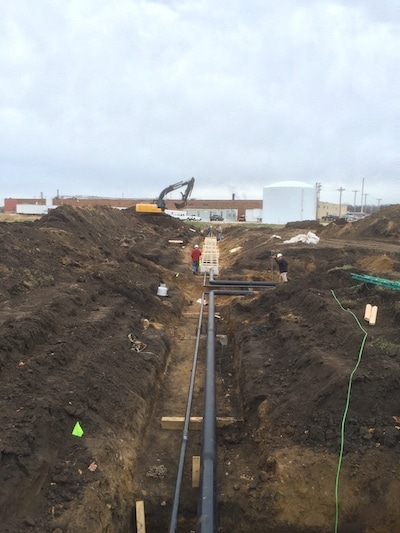 Underground steam distribution is used in a variety of industries and markets. Providing high quality steam can be challenging for many as they can struggle with reliability, efficiency and longevity to name a few. Poorly operating systems can drastically impact energy costs during a time where owners are becoming more environmentally conscious and striving to reduce carbon emissions. Condensate lines are typically some of the most difficult and problematic underground distribution systems, that is why we see so many owners and engineers turn to Gilsulate 500XR.
Thermal Energy Corporation in Houston, Texas supplies steam and condensate to the World's Largest Medical Center Campus; for nearly 30 years only Gilsulate 500XR has been used on their direct buried lines. The plant operates at efficiencies of 80 percent, more than twice as efficient as a typical utility generating station and in 2011 the U.S. Department of Energy declared TECO's system to be among the most energy efficient.
Whether your distribution lines are uncoated carbon steel or copper pipes Gilsulate 500XR is your final solution. "Our thermal energy production will be some of the most cost effective and efficient in the country" — "Failure is not an option for TECO."* Stop replacing your condensate lines after just a few years of operation, let us help you with your system so you can improve your steam system's efficiency and longevity.
*Steve Swinson, TECO President/CEO U.S. Dept of Energy. "TECO Dedication Unveils 48MW CHP." Clean Energy Digest. 24 August 2010:14